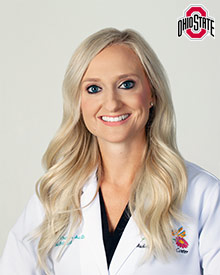 Dr. Sarah Sesslar, Au.D
Dr. Sarah Sesslar, Au.D., originally from Ohio, joined Decibels Audiology and Hearing Aid Center in the Fall of 2015. She completed a Bachelor of Science in Hearing, Speech, and Language Sciences from Ohio University in 2009 and earned her Doctorate in Audiology from The Ohio State University in 2013. Dr. Sesslar completed her externship and continued as a Doctor of Audiology at Charleston Ear, Nose, & Throat Associates in Charleston, South Carolina. Throughout her experience as an Audiologist, Dr. Sesslar has enjoyed working with patients to support their hearing in a variety of challenging environments and to care for their overall health and wellness. Dr. Sesslar and her husband, Kyle, are adjusting to life in southwest Florida quite nicely. They along with their goldendoodle, Poppy, enjoy the Florida sunshine and watching Ohio State football games.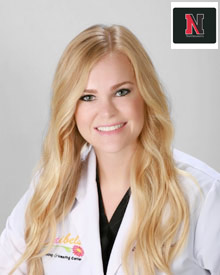 Dr. Brittany Colburn, Au.D
Dr. Brittany Colburn, Au.D, a Naples Florida native, joined Decibels Audiology and Hearing Center in the Summer of 2016. She received her Bachelor of Science in Communication Sciences and Disorders from Florida State University in 2013 and then went on to receive her Doctorate in Audiology from Northeastern University in May of 2017. She is passionate about hearing health and enjoys forming relationships with patients to ensure that each of their own unique hearing needs are addressed. Dr. Colburn and her husband, Sam, are both enjoying living back in their hometown of Naples and spending time outdoors with their cockapoo, Howie.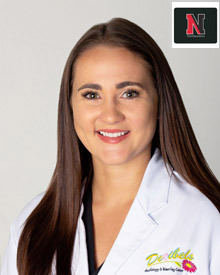 Dr. Rachel Spencer
Dr. Rachel Spencer, AuD, joined Decibels Audiology in the summer of 2019. Rachel is a Tennessee native and received her Bachelor of Science in Audiology and Speech Pathology from the University of Tennessee in 2016 (Go Vols!). She graduated with her Doctorate of Audiology from Northeastern University in Boston, MA. Rachel has been loving enjoying the Florida sun and escaping the frigid cold of the northeast. Rachel is passionate about forming positive relationships with patients and improving their overall quality of life through hearing health care.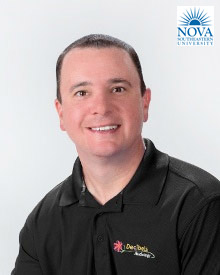 Andy Schaps
Andy Schaps, Audiology Assistant at Decibels Audiology and Hearing Aid Center, is a 2012 graduate of the Nova Southeastern University Audiology Assistant Program. This program is nationally recognized as the best Audiology Assistant training program in the country. He completed his fellowship at Decibels Audiology and Hearing Aid Center in 2013 and has since become the MOST REQUESTED member of our Audiology team! Not only is he popular with patients, the staff love him as well! Andy has been awarded the Decibels Audiology Employee of the Month Award every month since he created the award in February of 2012. The rest of us don't stand a chance. A local, Andy grew up in Naples and graduated from Barron Collier High School. Before joining Decibels Audiology, Andy served as a manager at an upscale hotel for eleven years. In his free time, Andy values spending time with his wife and two children, and he enjoys the warm weather and outdoor activities that life in Southwest Florida offers.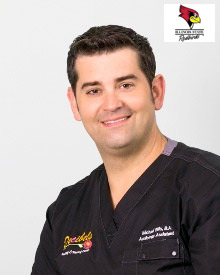 Michael Ellis, B.A.
Michael Ellis, Audiology Assistant, relocated to Naples in 2014 from the Chicago area. After graduating from Illinois State University in 2001, Michael managed his family's hardware store, Ellis Ace Hardware, in Seneca, Illinois. During his time at Ellis Ace Hardware, he enjoyed finding new products, and delivering exceptional customer service to the many people who frequented the store. His business and customer service expertise lead him to be awarded the first ever 40 under 40 Award in Starved Rock Country. He founded and ran several local business organizations and participated in efforts to boost local tourism and revenue. Michael loves working at Decibels Audiology and Hearing Aid Center because of its amazing culture of service and teamwork. He loves the patients and getting to know about their lives and interests. Michael remains very close with his family, and he flies home to Chicago whenever possible to attend his nieces' games or concerts. He also has a puggle named Buddy, who he takes to the dog beach often. Michael competes with April for the Best Laugh Award at Decibels Audiology -- his laughter, smile, and boisterous nature is infectious and a delight to all who know him!
30 day NO RISK trial period
Flexible Financing Options available. We work with Care Credit and Wells Fargo
Complimentary in-depth hearing exams
Complimentary batteries for the life of the hearing device
Complimentary office visits for the life of the hearing device