CH-EARS!
Let's Toast To Better Hearing!

JOIN US FOR A COMPLIMENTARY FLIGHT OF CRAFT BEER AT BONE HOOK
Your hearing aid questions…answered
Wednesday, July 12 1 p.m. – 3 p.m.
Bone Hook Brewing Co.
1514 Immokalee Rd. #106, Naples, FL 34110


Presented by Dr. Brittany Gates, AuD, a Naples native who joined Decibels Audiology and Hearing Center in the Summer of 2016. Brittany was awarded a Doctorate in Audiology from Northeastern University in May of 2017. She is passionate about hearing health and enjoys forming relationships with patients to ensure that each of their own unique hearing needs are addressed. She is thoroughly enjoying being back in her native hometown after several hard winters in Boston!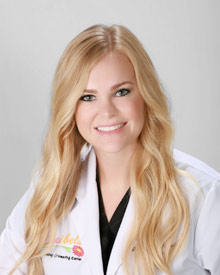 SEATING IS LIMITED AND RESERVATIONS ARE REQUIRED!
Leave your checkbook at home. No hearing aids will be sold at this seminar. Appointments for complimentary hearing screenings will be scheduled for all attendees.