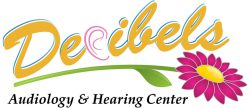 Did you HEAR? Decibels Audiology and Hearing Aid Center in Southwest Florida recently opened up a THIRD LOCATION…in Bonita Springs! We are so pleased to be able to offer residents in Bonita Springs, Bonita Bay, Estero, and beyond access to the most excellent audiological experience! Our expansion efforts allow us to help more people, build more relationships, and  — ultimately — make our community an even better place.
Why You NEED to Make An Appointment at Our New Hearing Aid Center!
The new Decibels Audiology hearing aid center in Bonita Springs, Florida is one of our three outstanding audiologists. Here are just a few reasons to make an appointment there as soon as possible:
Our audiologists are experienced, excellent and fun. We love to hire only the best audiologists who truly care about their patients.
We offer access to a variety of hearing device manufacturers (brands). Our office has only the most up-to-date, progressive technology. This means that Decibels Audiology works with a dozen hearing aid manufacturers to individualize hearing device solutions. Also, this means that you'll get exactly what you need!
Our new hearing aid center is bright, cheerful, and inviting. You'll feel calm and relaxed the second you step into our newly renovated Bonita Springs office. It is so lovely, and — similar to our other two offices — there are freshly baked cookies and delicious coffee waiting for you!
We love to serve our patients. Our desire is to see you live your best life. And, for us, this means providing outstanding hearing health care. Yes, we want to build a relationship with you. And yes, we want you to love your hearing aids!
What is SO Fabulous About Our New Hearing Aid Center?
What, exactly, is so fabulous about our brand new hearing aid center? Decibels Audiology and Hearing Aid Center in Bonita Springs has the same, happy and joy-filled feel as our other offices in North Naples and Central Naples. We adore serving our patients with excellence, and you will find the same outstanding experience at our newest hearing aid center.
So, in short — our new hearing aid office is so fabulous because it is an integral part of Decibels Audiology! We adore our patients, and our staff members are excited to be able to serve residents in Bonita Springs and beyond.
Contact Us Today!
So, what are you waiting for? Contact us today to schedule a FREE comprehensive hearing exam and hearing aid consultation. It is our pleasure and our joy to serve you! Our mission is to make this region of the world more fabulous each day by caring for the hearing health of our patients and their families. We love what we do, and our enthusiasm shows!
Your very first appointment will be memorable, filled with laughter and joy, and all about YOU! It will be a time for you to understand your hearing health totally and completely. And yes, it will include cookies! Please come check out our brand new hearing aid office in Bonita Springs! We would love to get to know you better and find out how to best serve you and meet your individual needs.